1,577 Followers
1,961 Friends
Pick Your Scent Slippery When Wet - Goats Milk Soap - Bon Jovi Fans - Pick Your Quantity by LostRiverRags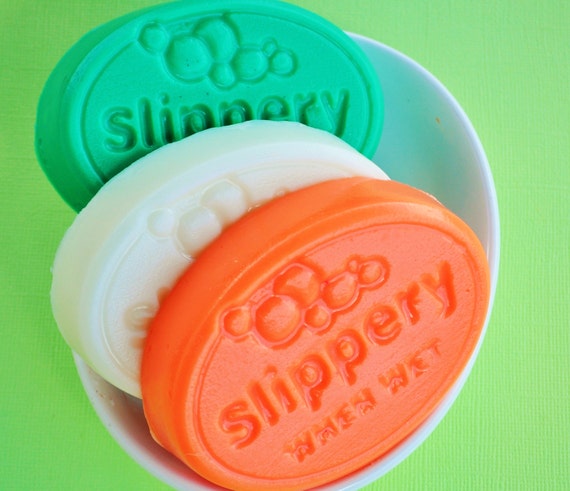 4.25 USD
You pick the scent & quantity of these awesome "Slippery When Wet" Goat's Milk Soaps

Fragrances: Scent Choice Below (just put scent selection in Message to Seller box at check out)
Goat's Milk Soaps - Approx. 4.25oz & measures 3.5"X2.5"x.75"
Listing Quantity - You Choose

(If you want a scent not listed, please message us prior to checking out)....

* Coconut Lime Verbena (Lime Green) - Indulge yourself in the delicate bursts of fresh coconut sprinkled with fresh lime juice and verbena.

* Coconut - A true coconut scent that melts your troubles away.

* Juniper Berry - A cool, vibrant, yet crisp blend of fresh juniper berries and greens.

* Bro - A handsomely rugged scent that will soothe any Bro's senses. A crisp combination of fresh clean scent of cashmere woods, sandalwood, musk, & citrus notes.

* Melon Splash - A clean fresh melon scent with essense of Honey Dew & Cantalope with a splash of bergamot.

* JamacianMeCrazy - A fresh tropical scent of melons, mango, citrus, & an hint of banana.

* Mango - Enjoy the sweet scent of freshly ripened mangos.


Our Goat's MIlk Soaps not only are they wonderfully scented, but they are super moisturizing too! Your skin will love the rich creamy lather.

Great for every day use or gift giving! Our soaps are individually wrapped with a matching ribbon & hang tag. Inside the hang tag you can view the ingredients as well as place a name to whom you are giving the soap to and who it is from!

Thanks for looking!
https://www.etsy.com/shop/LostRiverRags?ref=l2-shopheader-name&search_query=Slippery

Please check out our other "Slippery When Wet" Soaps here...
Soap - Goats Milk - Hot Pink LIme Scent - H20 Required Design - Great for Teens - Calling all Beach Bums - Beach Soap by LostRiverRags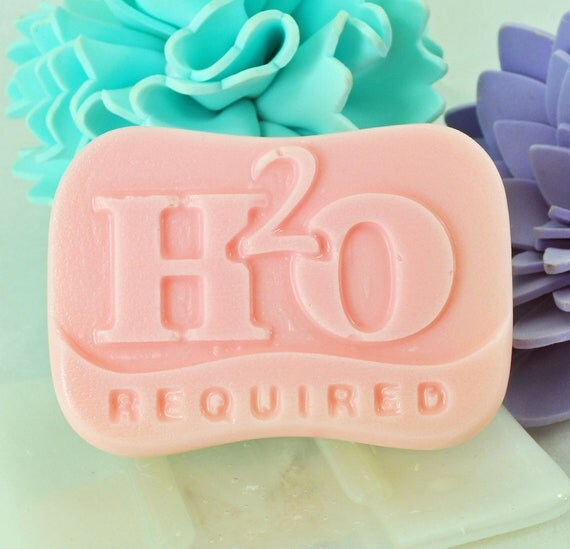 4.50 USD
A ripe and refreshing fruity scent! Enjoy the scent of Exotic Lime tenderly mingled with Asian Grapefruit, Guava Fig, & Citrusy Lemon. All this is tied together with light bergamot and fresh strawberries & touched with sweet brown sugar. Mmmmm!.

This listing is for One "Hot Pink Lime" H2O Required Goat's Milk Soap.

Benefits of Goat's Milk Soap*
* Gentle and great for sensitive skin!
* Very moisturizing...leaving skin feeling smooth and soft!
* Great during all seasons especially those harsh winter months due to its moisturizing benefits.
* Goat's Milk is often recommended by Dermatologists for skin conditions, such as, Eczema, Acne, Dry Skin, & Psoriasis.
* Goat's Milk is high in Vitamin A & D as well as minerals!

Fit up to 10-12 items (or less) in a flat rate envelope and save on shipping.

$5.70 Flat Rate on USA Shipping.
$20.00 on Canadian Shipping.
$24 on International Shipping.
Vote for lostriverrags
About lostriverrags